"The meaning of life is to find your gift. The purpose of life is to give it away."
Pablo Picasso
ABOUT

Natasha
I can't remember a time when health wasn't my concern. For the majority of my childhood, we had cooked meals everyday and took fish oil pills regularly. You couldn't find one bag of chips, soda, or fruit snack in our pantry. I played basketball and ran track from 5th grade up until I graduated high school. Though all of those factors are a large portion as to why I am who I am today, the reasons don't stop there.
My mother was diagnosed with Type II Diabetes when I was in middle school. She has always had health issues to the point where she has to take her medicine bag everywhere she goes. We even lived behind a hospital for easier care and treatments. However, adding this illness to the list hit me the most. Being diagnosed meant that I was at risk of developing this alignment with everything else that was included in my family history.
When I got to college, I decided that I didn't want to become a student athlete. To stay in shape, I joined seasonal dance and flag football teams, ran throughout campus, and visited my dormitory's exercise room regularly. However, my nutrition was way off. I am a First Generation (Jamaican & Grenadian descent) child, so things like homemade fried chicken and collard greens for dinner was foreign to me. My mom rarely bought junk food, but now I had a snack machine right downstairs. All my physical activities saved me from gaining the Freshman 15, but my cafeteria diet had me sluggish all the time and my ADHD symptoms were out of control. After my freshman year, I returned home to complete an internship. My diet returned to home cooked meals and an abundance of water. Before I knew it, my energy levels were back! That's when I realized that nutrition is key.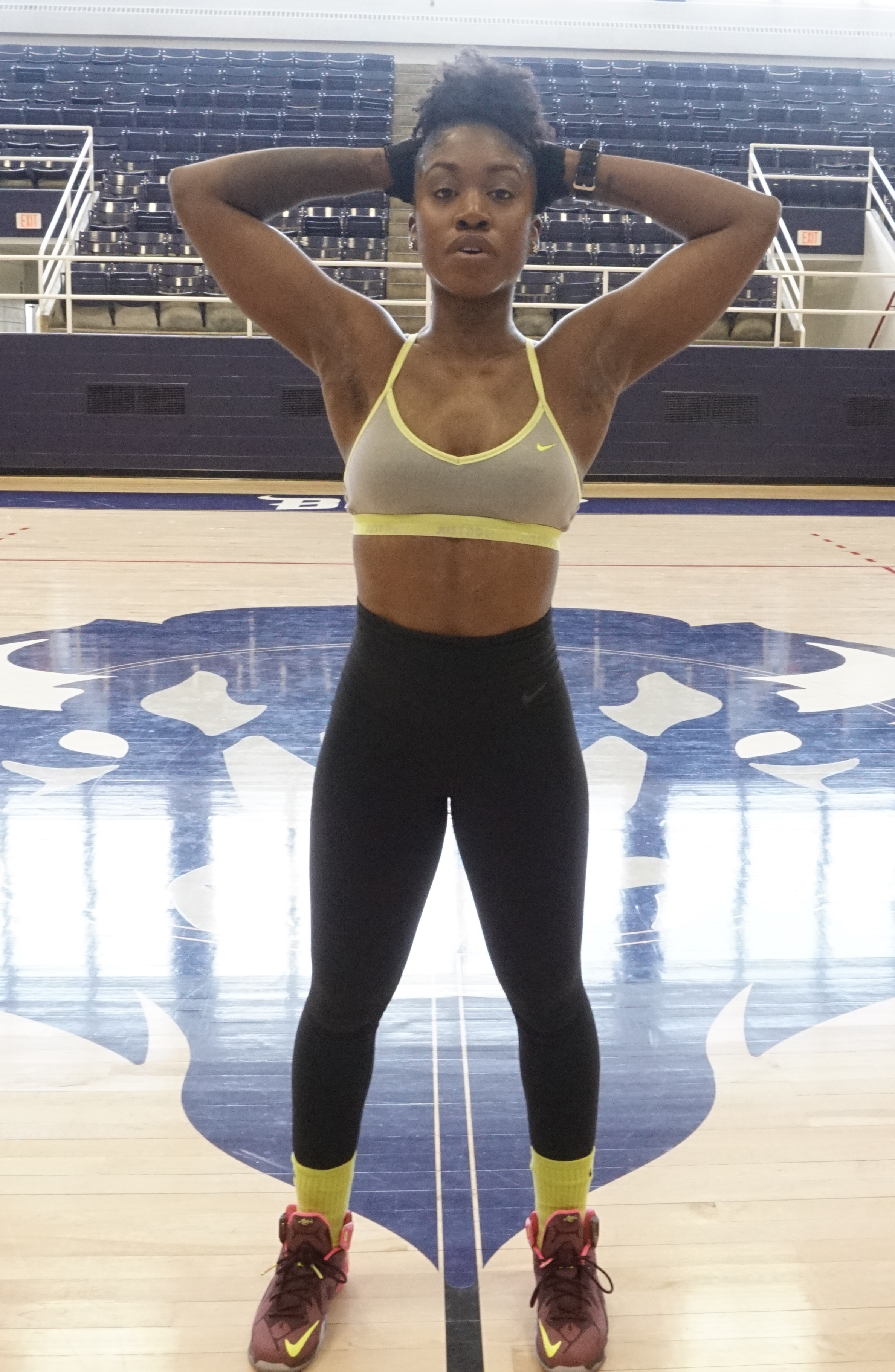 Since 2011, I have been helping others get in shape, eat healthier, and live better lives. I have taught college students how to eat and stay in shape while working part time jobs, trained dance groups, held seminars on healthy eating, and instructed personal and group training classes. This was all while being a full-time student with a 20-hour job/internship.
Now in 2017, I am currently an IT Consultant who works 40+ hours weekly and continue to improve my fitness, nutrition, and health daily. It's easier for someone who trains others as their main occupation to tell you how to get it done, but it's another thing when someone in a similar position to you shows you THAT IT IS POSSIBLE TO HAVE IT ALL!
Health is such a high priority in my life and I make time for it every damn day. Do I go out and demolish "unclean" foods? Of course I do! I understand that life is all about balance, so let me help you discover how to be healthy while enjoying it all.
Follow me on Instagram & Snapchat @NLBfitness to see how I improve my nutrition and fitness daily as an IT Consultant with a 9-5 job!